Description
The flow feels most comfortable on trekking tours with white water passages (WW I to WW IV) and sea crossings. Its low weight and high robustness allow for long river tours with rougher sections and extensive trekking proportions. Despite its lightness, the equipment is extensive.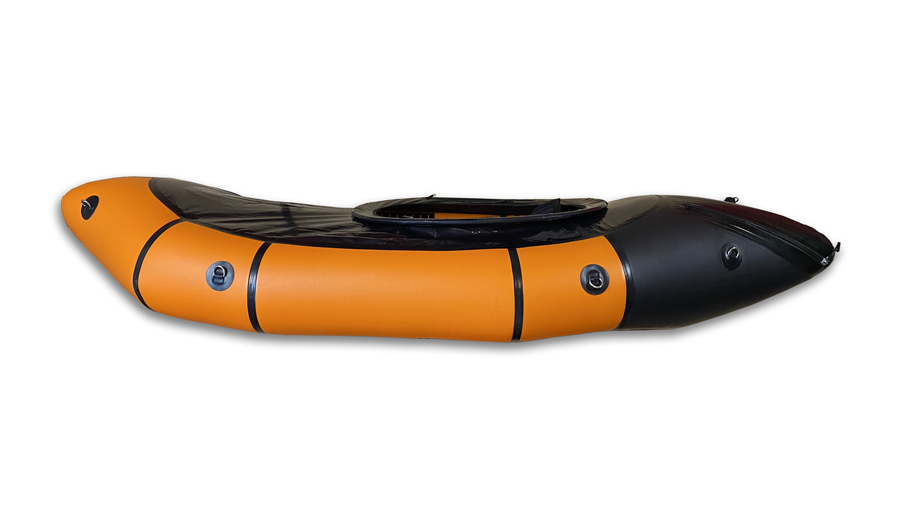 The Flow is ideal for serious expeditions where weight matters. The boat shape with balanced rocker (Kielsprung) allows good manoeuvrability in white water with a good straight run in shallow water – an all-round boat.
Facilities
The Flow has a fixed welded white water top. The spray deck protects against splashing water, rain and cold.
The Flow has mounting points for optional thigh straps. In addition, an inflatable footrest is available. This allows an optimal controllability of the packraft in white water.
The storage system is realized by an air- and waterproof TIZIP® at the rear. Inside the boat, the complete equipment for the tour can be stored: tent, sleeping bag, sleeping mat, cookware or clothes.
For better storage management, waterproof tube-shaped drybags are available as an option.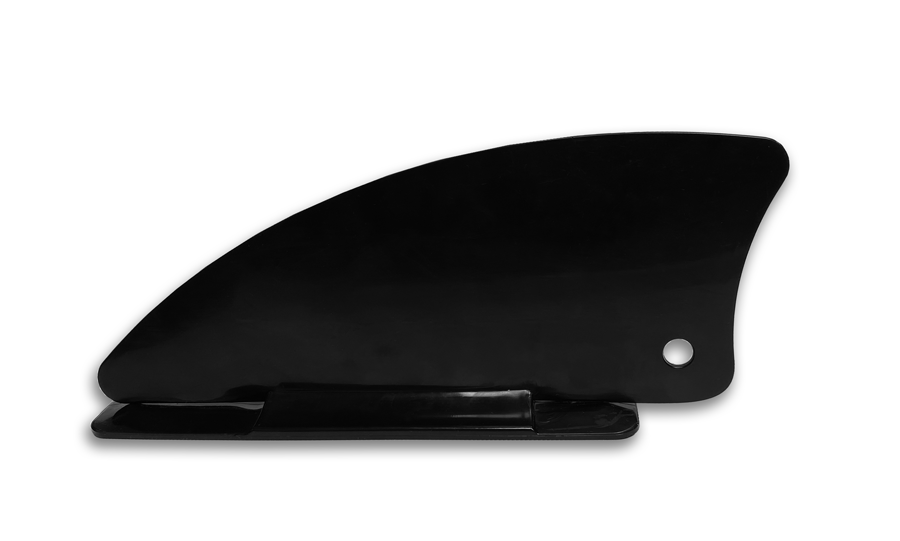 For long cone water passages, a fin (skeg) can be inserted into the bottom mounting to improve the efficiency of paddling. Numerous mounting points (D-rings & loops) make it possible to store additional luggage (e.B. a bicycle) on the deck. Optionally, there is a bow bag in the boat color (orange).
The tubes (28cm diameter) are made of sturdy, one-sided TPU coated, high-resistant nylon (210D). The bottom is made of a durable, high-tear nylon fiber (420 D) with double-sided urethane coating (TPU).
Outer length 250cm. Outer width: 89cm.
Inner length 122cm. Inner width 33cm.
Tube diameter: 28cm.
Colors: Orange, Yellow.
Payload: 150 kg
Achievable average speed with mounted skeg: 6 km/h
Package includes
Packraft: 3.0 kg
Packing belt: 28g
Packing bag with carriers: 366g
Inflation bag: 140g
Standard seat (removable). 240g
adjustable sports backrest (removable): 100g
Coaming: 160g
Spray skirt: 280g
Repair set: 50g
Silicone grease for TIZIP®
Processing
Thermally welded and sewn tubes, glued and seam-belt welded bottom.